Underwater photography is one of the most popular diving specialties.
Classes include:
The Underwater Sports PADI Digital Underwater Photographer
Underwater photography is one of the most popular diving specialties, and the rise of digital underwater photography has made it easier and more fun than ever. The Underwater Sports PADI Digital Underwater Photographer course gets you going quickly with modern digital equipment, whether you use a point-and-shoot snap camera or a sophisticated D-SLR like the pros
The PADI Underwater Videographer Course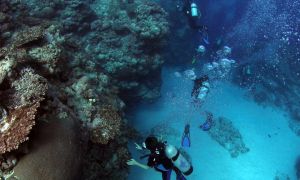 Other than taking someone diving, there's only one way to show someone the sounds, motion and dynamics of the underwater world: video.Use your editing skills to share your clips with the world through YouTube, Vimeo, Facebook and more. Use your underwater videos to turn more of your friends into dive buddies.With the explosion of video cameras and desktop editing programs, becoming a filmmaker has never been so fun and easy! This class is designed to introduce you to the techniques needed to plan, shoot and edit a short film. Your Underwater Sports Camera Coach teaches you the basics and makes video fun and easy for you. Film making is a collaborative process. This will teach you how to utilize your friends in the process!
Encourage them to join you in this course as there are many more positions to being a filmmaker than simply being able to operate the camera.By teaching underwater video basics and introducing you to the power of video you will be able to document our local diving environment or get you to shoot like a pro on your next adventure.
This 2 day course will cover:
Basic Equipment Needed to Create Your Program

Positions of Crew

Creating Your Story

Mechanics of Cinematography

Sequencing, Shooting and Editing

Shot Descriptions

Editorial Process and Desktop Editing Systems

Final product for your targeted audience.
---
U/W Photography/Video Techniques:
---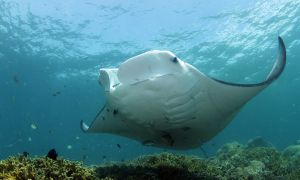 Shooting Pelagic Animals & Other Wide Angle Tricks
Discover how you can capture whale sharks, mantas, and large reef scenes using a combination of natural and added light. Whether you are shooting photo or video you will learn techniques to capture captivating and colorful scenes. You will learn when to use strobes/lights and when to leave them off! Whether you are traveling to film Stingray City in Grand Cayman, Raja Empat in Indonesia, or diving Edmonds Underwater Park, this course will give you a great start in wide angle photo and video!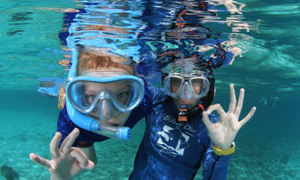 Shooting People Underwater and on Land
As underwater image creators, we love to film marine life, yet to share with others, people need to see people. Learn tips and tricks of how to get great photos and videos of your dive buddy and other divers you share the experience with. This presentation will cover tricks to make every model look GREAT underwater and on land. Learn the best techniques to shooting kids, people interacting with marine life, and how to make people look happy underwater!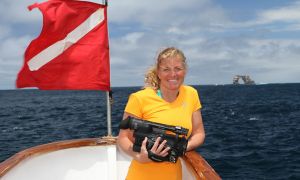 Advanced Lighting and Editing Techniques 3 Hour Session
"The Camera Coach, Your Guide to creating Underwater Video" Producer, Annie Crawley developed a workshop to teach you lighting techniques to help capture incredible video. This workshop has a primary focus on lighting for both photo and video. Annie will also focus on editing techniques so you can create a great story with your video. You can shoot video for hours, but  understanding how to develop a story and edit it together, is crucial. You will be left with hours of raw footage and this is perfect for beginners just getting started, or the more advanced shooter!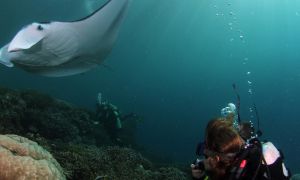 Get the Most From Your Camera, Shoot Photo and Video!
Every camera today shoots both photos and high def video? Learn how you can get great results with both photography and video by shifting how you think about imaging and how to decide when to shoot photo or video. We are now living in a world of tablets and imaging. Being able to navigate seamlessly between the two with thinking and viewing will help every camera user!
---
Learning the Basics of Video Production & Underwater Video
Instructor: Annie Crawley "Video has exploded and I want everyone to be able to use this powerful and valuable visual tool in our industry!"
Description:
When speaking with visuals, you must convey your story with images. Film producer Annie Crawley will help you learn the basics of video production and show you how you how easy shooting and editing go hand in hand. Whether you have a point and shoot camera system, are thinking about getting into video for the first time, or have a system and are just not happy with your results, this seminar is for you. You will learn tips and tricks necessary to make your workflow go as quickly as possible so you can create great video and also get a firm understanding in how to teach this to your students! Annie will demonstrate how to take your video from camera to computer, build a short program and export it so you would be able to share it with friends.
Lessons can be for you! Leave a comment if you are interested…