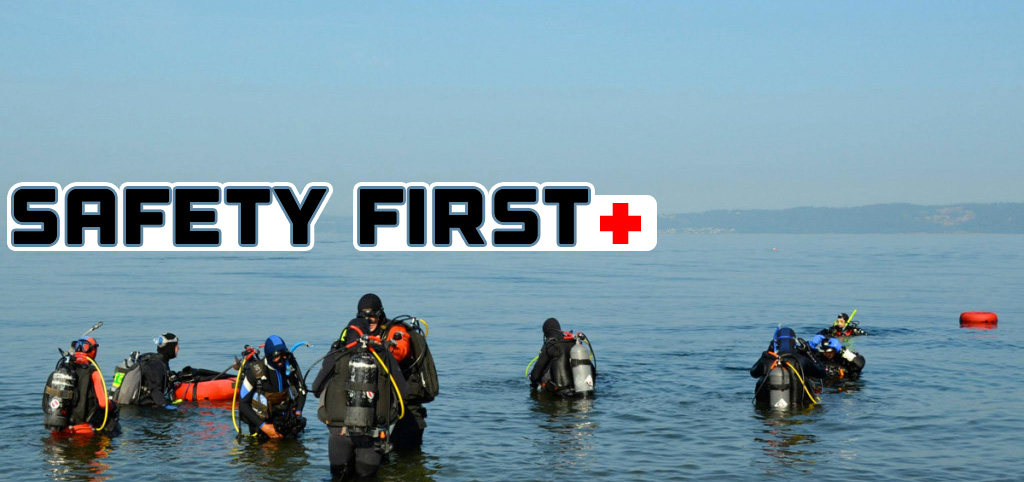 5 Safety Tips to make your next dive your best dive
BWRAF Check on yourself first, then your buddy:

| | |
| --- | --- |
| BCD √ | Make sure buckles are fastened, tighten straps, and secure tank. |
| Weight √ | Secure weight belt and check that other weight pouches are in place. |
| Release √ | Find the quick releases and make sure they are unobstructed in case of emergency. |
| Air √ | Check your tank pressure, make sure air valve is open and regulator is connected properly. |
| Final √ | Give your and your dive buddies kit and overall once over to make sure nothing has been missed. |

This checklist is a theme throughout your Open Water certification and cannot be stressed enough. It's basic and may seem lame, but try looking cool when you are almost out of air, or if you forget weights and you start floating up toward the end of your dive!

Keep equipment serviced: Well serviced equipment is less likely to malfunction while you are underwater.
Underwater Sports offers a full service repair center to care for all of your equipment repair needs

DIAGNOSTIC

– Regulators, hoses, and pressure gauges checked for leaks
– Hoses and mouthpieces inspected for wear and tear
– Intermediate pressure is tested and readjusted (when necessary)
– Regulator adjusted for best breathing efficiency
– Accuracy of the pressure gauge checked
– Computer batteries checked and replaced if necessary

ANNUAL OVERHAUL

– Regulator and hoses disassembled.
– All components cleaned
– All components thoroughly inspected for cracks, wear, and defects
– All warranty parts and worn / defective components replaced
– Regulator and hoses reassembled following manufacturer specifications
– Regulator adjusted – includes intermediate pressure (IP), flow rates, and inhalation effort

Buddy System

Always have a dive buddy. If you are a new diver, pair yourself up with someone who is experienced.
Know your limits: If you're not feeling well, don't get in the water. Dive another day. Not only are you endangering yourself, you are endangering your buddy.

Lets do this without the Advil: Combining drugs or alcohol with the wonderful experience of being underwater may seem like a great idea, but it is not. Don't do it.