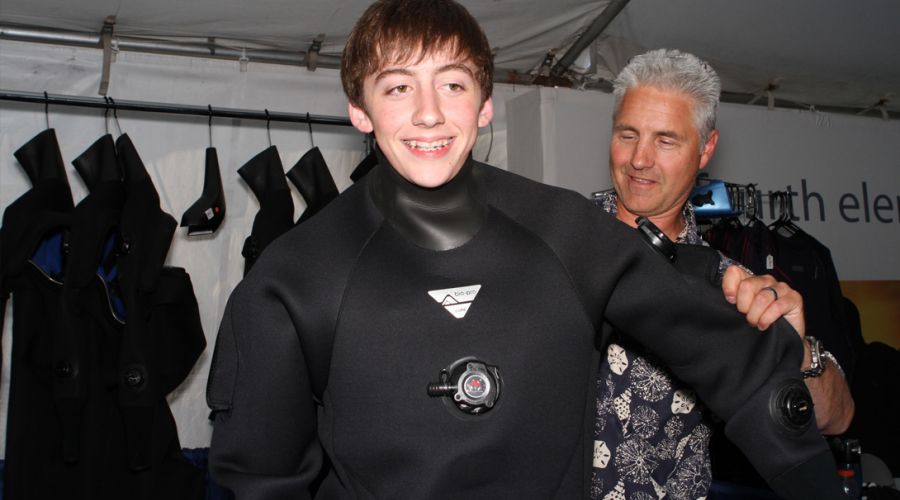 Wanna stay warm and toasty on a dive? Unlike a wetsuit, a dry suit seals you off from the outside water and that keeps you warm! Even in the Puget Sound! This is the number one Underwater Sports specialty dive! You can even do this as part of your open water dives!
The Fun Part


Dry suits let you dive more challenging dive sites, and extend your dive season to year round here in the Pacific Northwest. When you have the right cold water scuba diving attire, you can stand up to the elements and take advantage of the generally better visibility offered by winter months. As a dry suit diver, you're equipped to scuba dive without having concerns for cold water.

Get College Credit
You may be able to earn college credit for the PADI Dry Suit Diver course.
What You Learn
Get introduced to the different types of suits so you can make a very informed decision when you purchase a dry suit.
Dry suit buoyancy control skills
Dry suit maintenance, storage and basic repair
Undergarment (fleece or overall-type garments worn under the dry suit) optionsPractical skills you'll master in this course:
Dry Suit Familiarization
Safety Checks
Entry Techniques
Bubble Check
Buoyancy Check
Descent techniques
Fin Pivot
Hover
Excess gas in feet emergency roll drill
Stuck inflator emergency drill
Stuck exhaust valve emergency drill
Ascent procedure· Remove and replace scuba unit and weight belt on the surface
Exit techniques· Removal of dry suit, storage and maintenance