Learning to scuba dive is easy. We have introduced thousands of people to local diving in the Puget Sound and around the world.
There are three steps to earn your Underwater Sports PADI Open Water Diver Certification: knowledge development, pool sessions, and open water!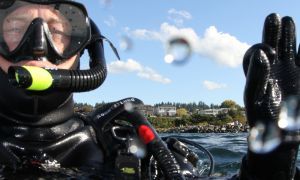 Step #1: Knowledge Development
Learn the lingo! During the first phase of your PADI Open Water Diver scuba certification you develop an understanding of the basic principles of scuba diving. You learn things like how pressure affects your body, how to choose the best gear and what to consider when planning dives.
Your knowledge development will happen using the PADI e-Learning online academics.  You can start today!  Call any Underwater Sports to get your e-Learning started!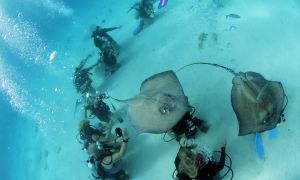 Step #2: Confined Water Pool Dives.
You'll learn how to set up your diving gear, clear your mask of water, hover and several other important skills. The skills learned in the pool will prepare you to dive in a variety of open water environments. In addition, you'll spend time in the classroom, learning about diving equipment, additional diving opportunities and more. For these training sessions and your open water dives you will need to provide your personal gear consisting of a mask, snorkel, boots and gloves. If you already own these items; that is great! I would just ask that you show up a bit early on the first night so we can evaluate your equipment to make sure it will work properly for you in class. If you do not already own this gear take advantage of the packages we will offer during your registration process. We have priced these packages to be competitive with any you will find on the internet plus you will be professionally fitted by Underwater Sports staff. Another huge advantage of purchasing this gear from Underwater Sport is, after trying in the pool if it does not fit or you are not satisfied with it, we will be happy to exchange it.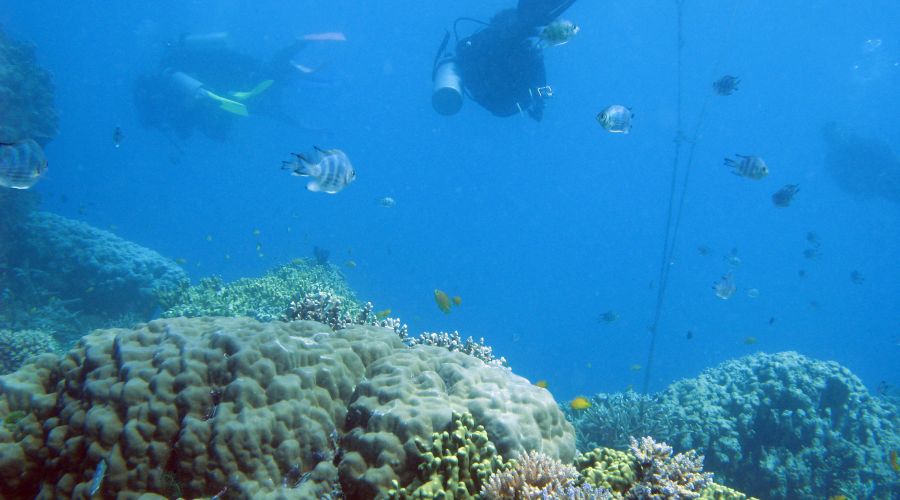 Step #3: Open Water Dives –diving here we come!
Here is your chance to dive the Puget Sound, complete your training with your open water adventure dives! Take all of the skill you have learned in the classroom & pool and apply them to real life conditions. You can join your class and complete your dives in the Puget Sound or we would be happy to help you make arrangements to complete your training at a resort destination.
Fee Includes:
PADI e-Learning online academics.
Instruction by your Underwater Sports Instructor.
All equipment with the exception of personal gear.
Course Fee
Our wide variety of beginning classes include: weeknights, weekends, occasional daytime classes and private instruction. Our fees range from $495 + tax & required gear (regular classes found in Step One) to $695 (private lessons). Please call and ask one of our team about the course that fits your needs and budget.
Not Included
• Personal Gear. Your personal gear consists of a mask, fins, snorkel, boots and gloves. We strongly recommend purchasing these items and we offer student packages to choose from.
*All classes require pre-registration; prices are subject to change
*All classes require preregistration with deposit.
Prices are subject to change.
The Fun Part
The fun part about our course is . . . well, just about all of it because learning to dive is incredible. You will never forget your first breaths underwater! After certification, we offer numerous opportunities to continue diving. Join us for local one day and weekend trips throughout Washington and British Columbia.
Join the Underwater Sports MudSharks.
Our in–house dive club offers new divers, and old, a chance to meet dive buddies, plan dives and events, and just get out and dive. Membership is free, all you need to do is sign up and you're on–board. We're on the cutting edge of exotic tropical dive travel too. As the Northwest's top dive travel center, Underwater Sports runs several guided trips each year to the best dive destinations in the world!